CBSE Class 10 English Writing Section Format, Questions and Marking Scheme for Term 2 Exam 2022
CBSE Class 10 students can check here the correct format for letter and paragraph writing along with important questions and marking scheme for CBSE Class 10 English Term 2 Exam 2022.
CBSE Class 10 English Writing Section Format, Questions and Marking Scheme
CBSE Class 10 English Exam 2022 (Term 2) will have questions to test students on the basis of reading, writing and grammar and literature. Term 2 paper of CBSE Class 10 English will have three sections; A, B and C in which section B will be based on writing and grammar. Writing is one of the important sections for which students need to prepare well otherwise they may lose important marks due to wrong formats and use of inappropriate language. So to help the students improve in the writing part, we have discussed some very important tips along with the right formats to be used and the important questions with answers.
CBSE Class 10 English Writing Section Marking Scheme
There will be two questions in the writing part of the paper, first one is paragraph writing and second one is letter writing. Each question will be of 5 marks. Students will be asked to solve any one of the given questions.
Analytical Paragraph (Based on Outline/Chart/Q/Map/Report etc.) – 5 Marks
Formal letter based on given position – 5 marks
order letter
letter of inquiry
Students must know the correct way to solve any question. They should have knowledge of the correct format, expression of ideas and thought process and should use appropriate language to present the information in a clear and unambiguous manner.
Students can get an idea about the types of questions to be asked in the upcoming exam by looking at the following examples (taken from CBSE sample paper):
1. Analytical Paragraph
Study the concept chart from the Self Help Magazine section of the monthly publication.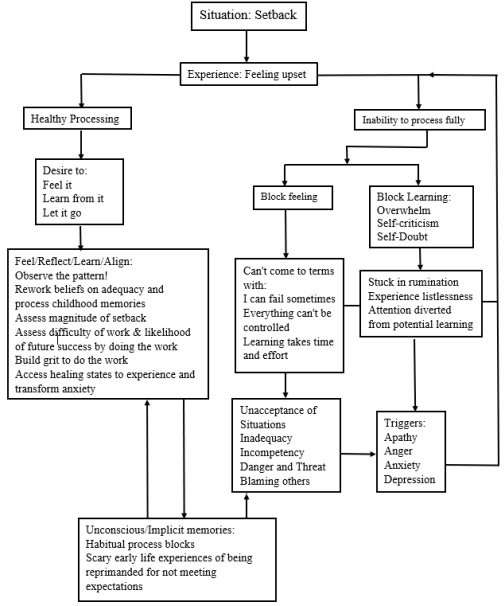 When a person encounters setbacks, write a paragraph in no more than 120 words, analyzing the responses listed for that situation.
Check the following links to know the right way to attempt Analytical Paragraph Question to score full marks:
2. Letter Writing
You are Samina Zaveri, Class X, Vadodara, Gujarat. You find the following information on the notice board of the local library.

You want to participate but need more information. Write a letter to Teen-Toggle Games Pvt Ltd in about 120 words, inquiring about the rules, scholarship details and deadline. Also inquire about specifications for single or group entries.
Check the following link to know the right way to solve the letter writing questions to score full marks. You'll check out tips for writing both types of letters here – order letters and inquiry letters:
Read also:
Important Short and Long Answer Questions for CBSE Class 10 English Literacy Section
CBSE Class 10 English Practice Papers for Term 2 Exam 2022 (by Exam Experts)
( डाउनलोड करे Govt Jobs App )
Download Our Android App  – Download Latest Govt Jobs App
Subscribe to Our YouTube, Instagram and Twitter – Twitter, Youtube and Instagram.
Join Our Telegram Group for Instant Job and Study Information Daily Update
---
DISCLAIMER: SarkariNaukriBlogspot.Co.in does not have any connection with the Government and it does not represent any Government entity. No claim is made about the accuracy or validity of the content on this site, or its suitability for any specific purpose whatsoever whether express or implied. Since all readers who access any information on this web site are doing so voluntarily, and of their own accord, any outcome (decision or claim) of such access. All the Readers please also check details on the Original website before taking any decision. Here we are not responsible for any Inadvertent Error that may have crept in the information being published in this Website and for any loss to anybody or anything caused by any Shortcoming, Defect or Inaccuracy of the Information on this Application.
---