MP Board 10th and 12th Topper List 2022: how to check list
MP Board Result 2022 Toppers List: The candidates can check their results on the official websites mpbse.nic.in and mpresults.nic.in.
MP Board Toppers Lists 2022
MP Board Result 2022 Toppers List: Madhya Pradesh Board of Secondary Education (MPBSE) class 10th and 12th results have been released today (April 29). Candidates can check their result on the official website mpbse.nic.in and mpresults.nic.in.
The results of about 18 lakh students have been announced by the MP Board. The result was released today (April 29) at 1 pm. The list of toppers was not released by the MP Board during the result in 2021 last year. However, in the year 2020 and earlier years, the names of the toppers were released.
MP Board 10th, 12th Result has been declared. In class 10th, Chhatarpur student Nancy Dubey has secured first position by scoring 496 marks out of 500. In the 12th class, Ishita Dubey, a student of Rahali Sagar, has secured the first position by scoring 480 marks out of 500.
mp board 12th maths science toppers list
First- Pragati Mittal-Sheopur- 494
Second- Lakshadeep Dhakad-Guna- 491
Third- Ayush Tiwari-Bhind- 490
Third – Vedika Vishwakarma – Bareilly Raisen – 490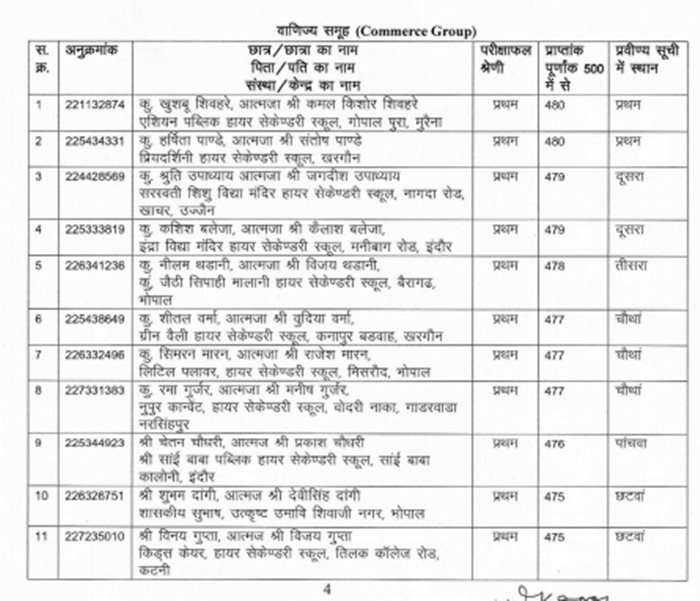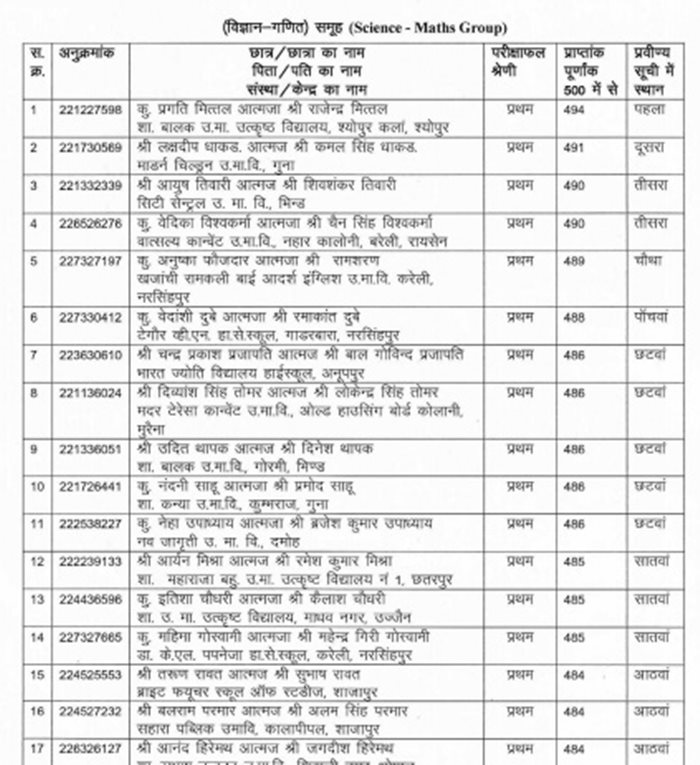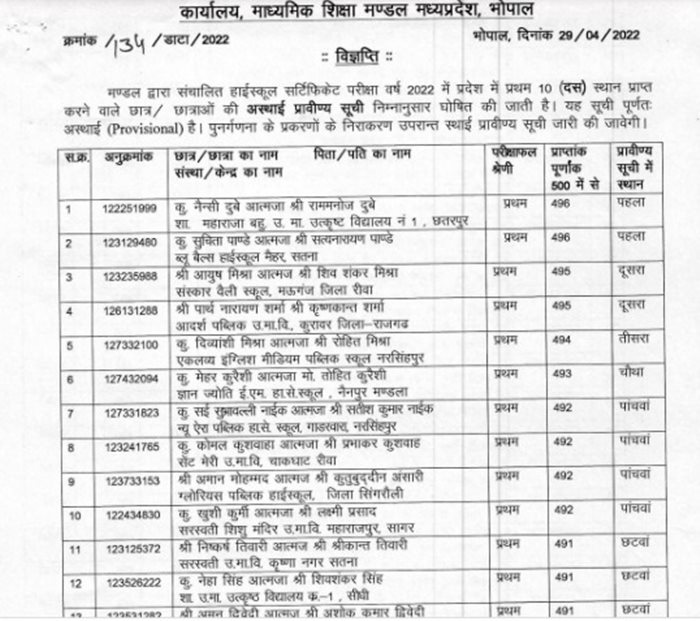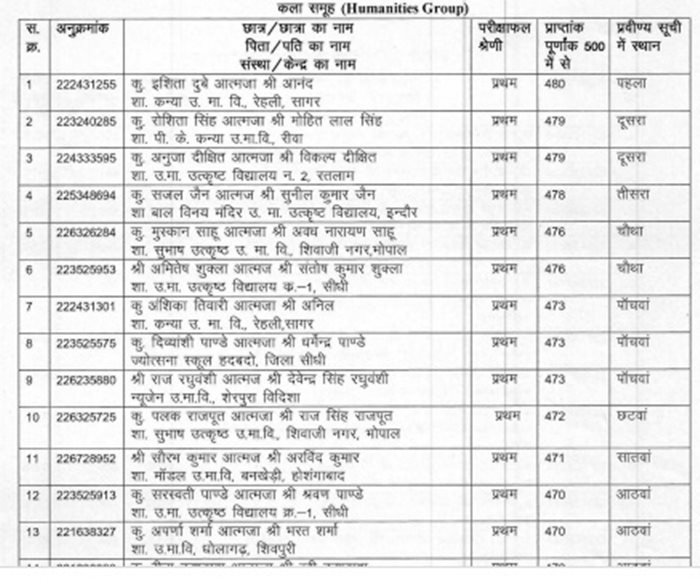 Toppers list not released in 2021
Let us inform that the result of MP Board 2021 examination was decided on the basis of internal assessment. For this reason, the list of toppers of class 10th and 12th was not released by the MP Board in 2021 last year.
toppers of the year 2020
However, in the examination results of the year 2020, Khushi Singh topped the class 12th examination of the MP Board. He had scored 486 marks out of total 500. At the same time, among the toppers of class 10th of MP Board, in the year 2020, along with Abhinav Sharma, 15 other students topped the entire state by getting 100 percent marks.
Play exciting games and win cash up to Rs 1 lakh
( डाउनलोड करे Govt Jobs App )
Download Our Android App  – Download Latest Govt Jobs App
Subscribe to Our YouTube, Instagram and Twitter – Twitter, Youtube and Instagram.
Join Our Telegram Group for Instant Job and Study Information Daily Update
---
DISCLAIMER: SarkariNaukriBlogspot.Co.in does not have any connection with the Government and it does not represent any Government entity. No claim is made about the accuracy or validity of the content on this site, or its suitability for any specific purpose whatsoever whether express or implied. Since all readers who access any information on this web site are doing so voluntarily, and of their own accord, any outcome (decision or claim) of such access. All the Readers please also check details on the Original website before taking any decision. Here we are not responsible for any Inadvertent Error that may have crept in the information being published in this Website and for any loss to anybody or anything caused by any Shortcoming, Defect or Inaccuracy of the Information on this Application.
---